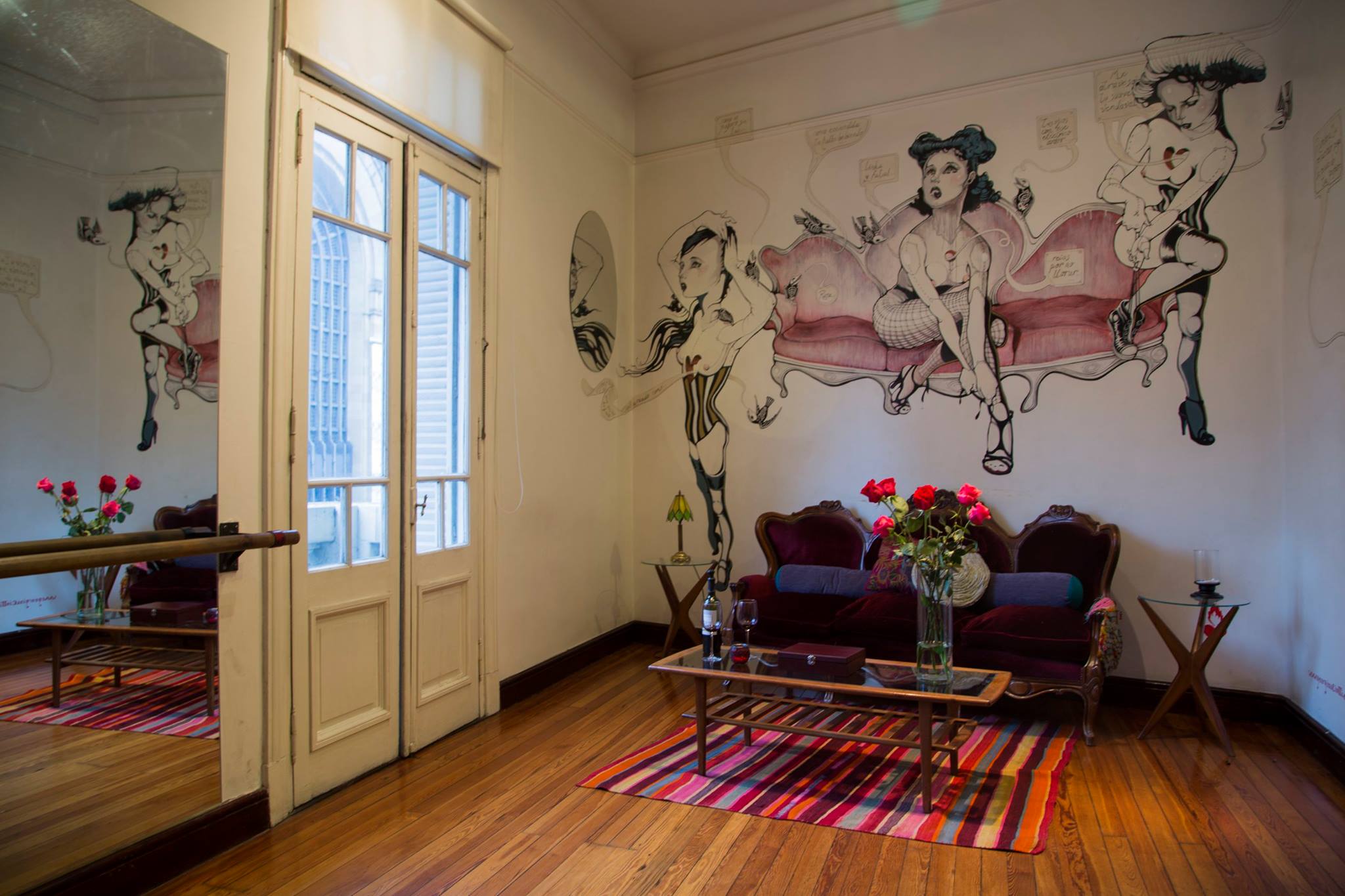 Tango was created in the streets of Buenos Aires. Today it maintains its unique spirit thanks to its urban roots. At Divino Abasto we strive to gain nourishment from this naturalness, creating a traditional school of tango that views technique as a simple tool in improving the dancers' performance.
To arrive to Divino Abasto is to leave behind all the stress of your day. The groups are warm and friendly. Private lessons are an exclusive time to grow in a peaceful space.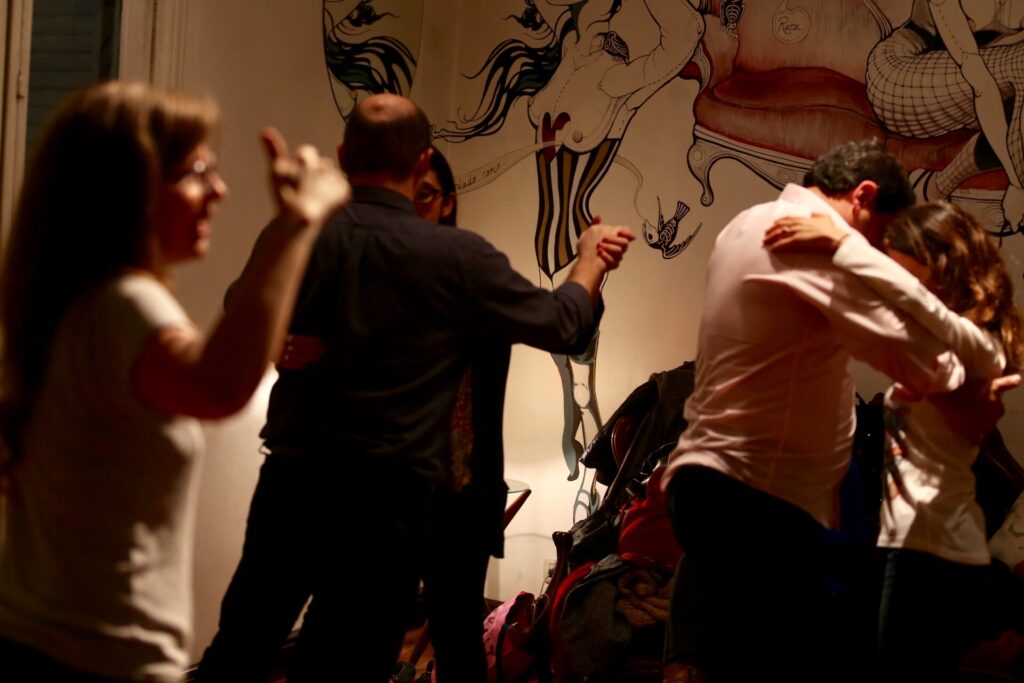 Students greet each other and drink a glass of wine. Soon the tango music starts to play and we all go out to dance. Some have been dancing for a while and others are just beginning, but everyone ends up dancing. The instructors push
their students to embrace each other and dance, even if they're just beginners.
In our tango classes we strive to learn from a place of naturalness. Students become aware of their bodies and realize that they already have what it takes to move gracefully across the dance floor. Just as you walk through the streets,
that's how you have to dance tango.